Wearable tech tracks your blood glucose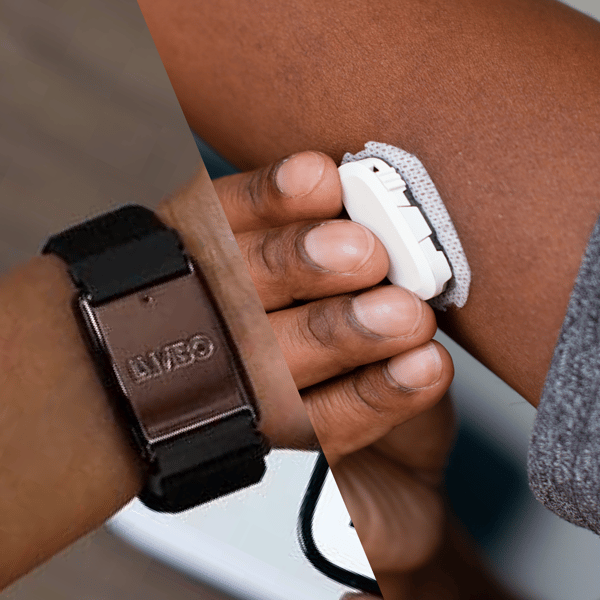 An individualised programme needs live data, sent directly from your body to your phone. This includes live blood glucose levels, heart rate and more.
Visuals, coaching and 'nudges' steer you to new habits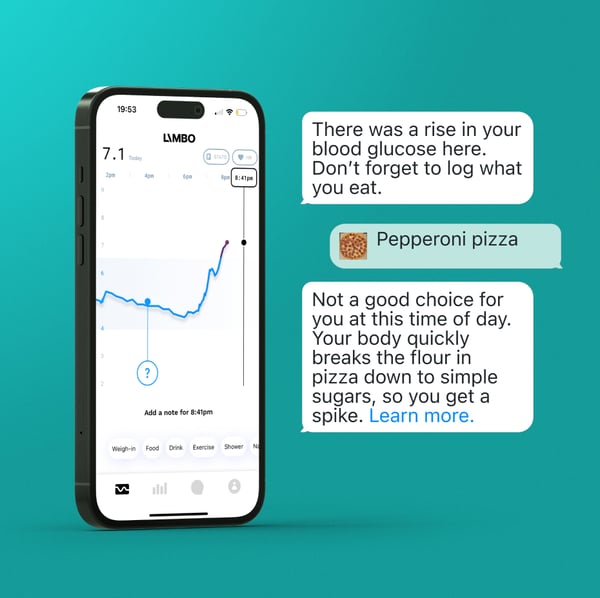 You learn how your body responds to food by checking a simple line. Limbo nudges you gradually into making healthy choices that help you lose weight.
Weight goes down, energy goes up – and the habits stick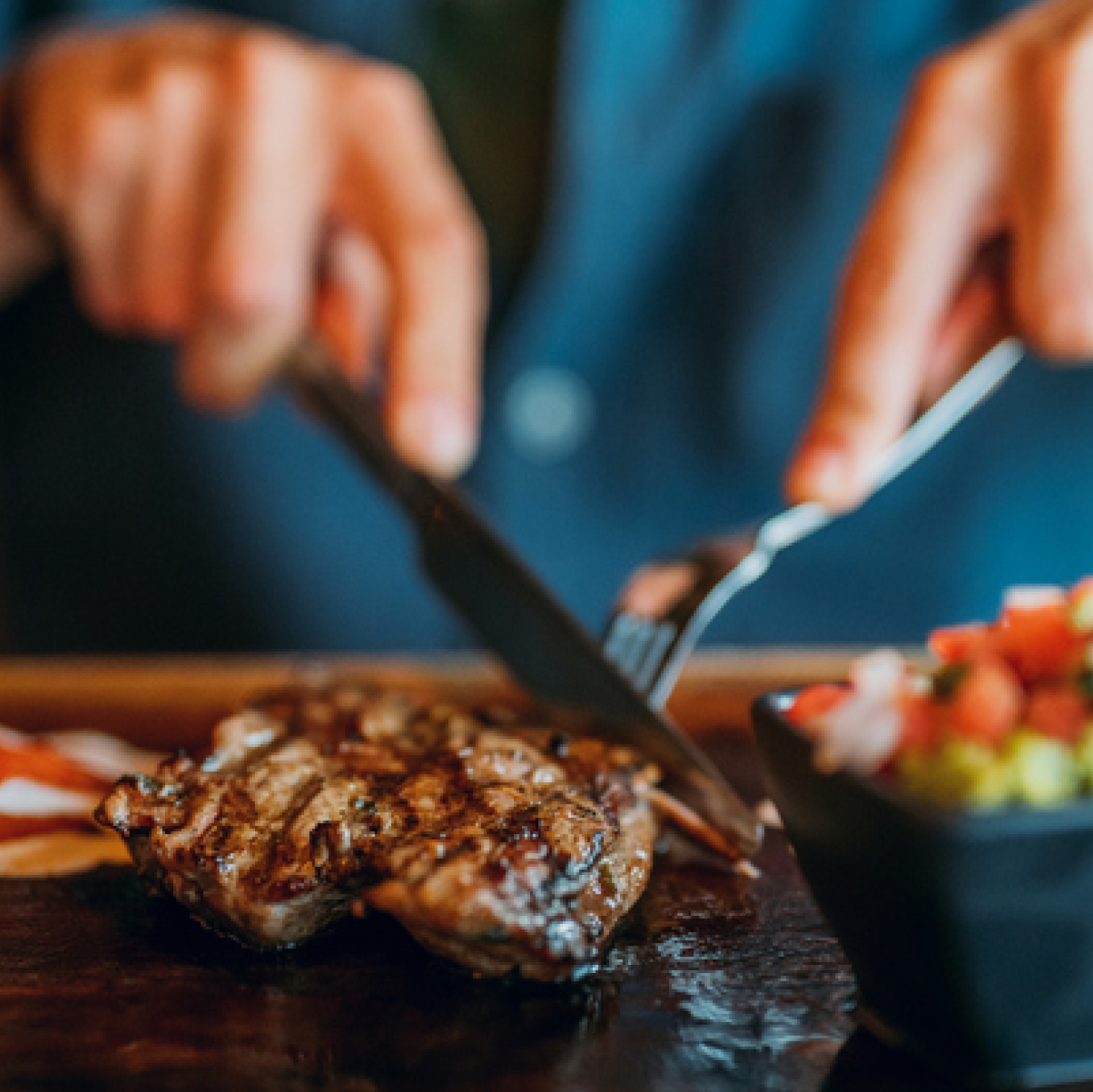 Through a running conversation with a coach that's with you 24/7, you change the way you make decisions about food, drink, exercise and other aspects of your lifestyle.
The main elements of Limbo
Limbo on your iPhone
At the heart of the system is a simple line, continuously logged on a timeline by your body. Learn to manage this and you will lose weight.
Blood glucose sensor
The line is a representation of your blood glucose levels. This is a live view of your body's energy level, created by a Bluetooth-connected sensor.
Activity tracking
This gives us a full picture of what's affecting your energy by reporting heart rate, movement, sleep and more.
Digital weigh-ins
This is a scientific approach to weight loss, so you'll measure the things you can to track progress.
30 days in Limbo could change your habits for good.

Kobi lost 4kg

by understanding the impact food, stress and exercise had on his blood glucose.

"Limbo's like a nutrition coach that's with me all the time. I was surprised by what I could achieve in 30 days – it's quite eye opening," he says.


"I'll go through my wardrobe and try these clothes that I'd packed away thinking, "Oh, one day, I'll get into them." That one day is now. You get little pleasures from changes in the way your body is."
"Some people might think that Limbo is a temporary diet plan or enforced regime. I can honestly say while the weight loss is welcome, 90% of the change is in your head and how you think about fuelling the machine that is you."
"The information is there in front of you. I'm a visual person and I like data. I find it really compelling. It's about making good choices more than you used to before, and you'll start seeing the benefits."
"I have lost more than 25kg but more importantly, I have got my energy, concentration and confidence back. I enjoyed the whole process and had more fun in last eight months than in years. It's totally changed my relationship with food for the better."
"I just feel a hell of a lot better in myself. I've had an awful lot of people say, "You're looking great." Let's face it, we all feel better when somebody says that because you're obviously doing something right."
"It's not at all intimidating. You don't need to be a techie. You don't need to be a nutritionist. It doesn't really impact your day to day. You can still continue doing what you're doing and it's actually fun."