Weight loss without the guesswork.
The first data-driven weight-loss system tailored to one person: you.
Lose weight by understanding – and taking control of – your body's energy system.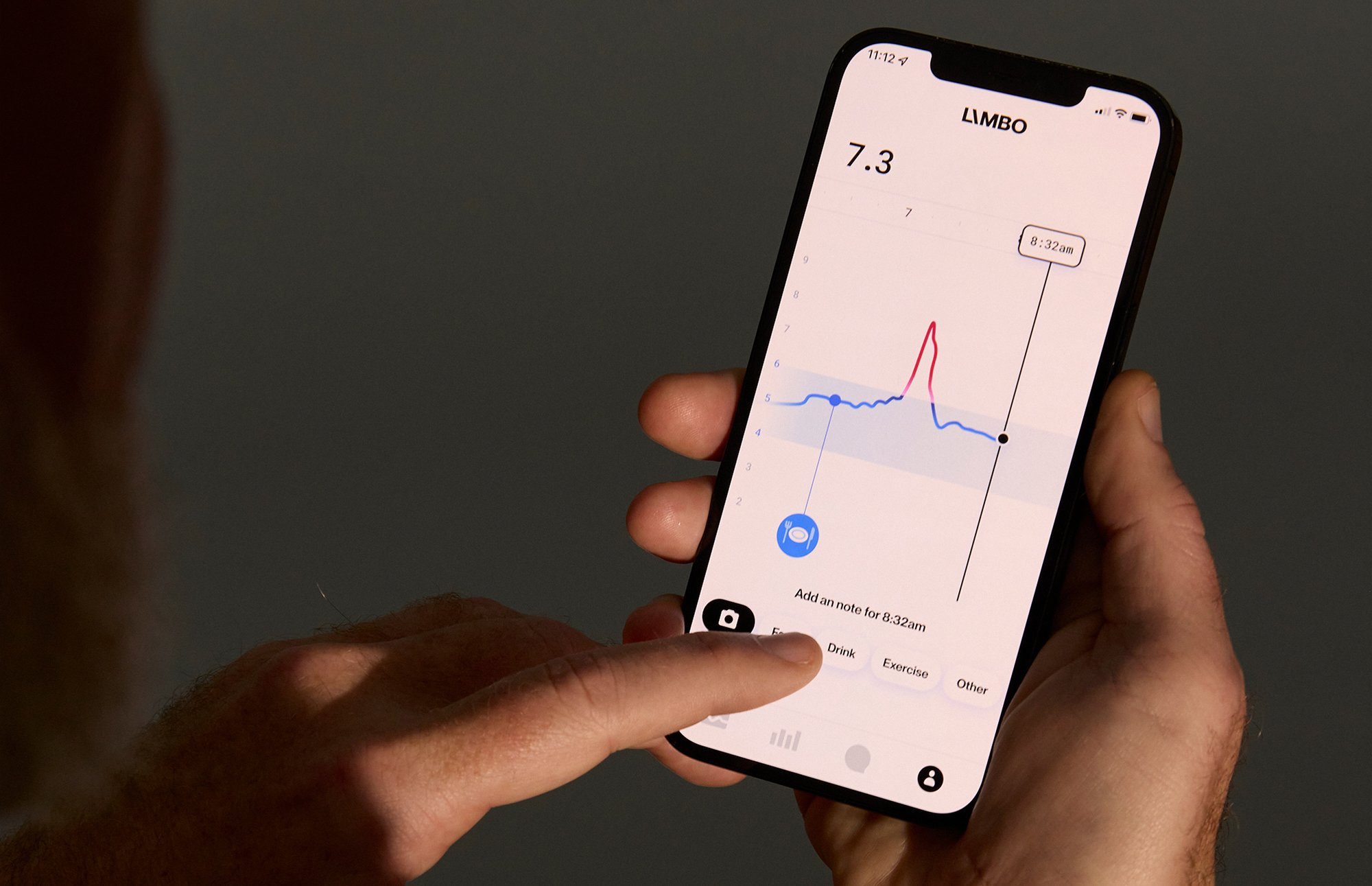 Limbo uses wearables to show you, in real time, how your choices affect your body. It then actively coaches you to master your blood glucose – burning fat and resetting your habits for good.
Learn about the science of blood glucose.
By putting them in charge of their bodies, Limbo not only transforms members' weight – but their outlook on life.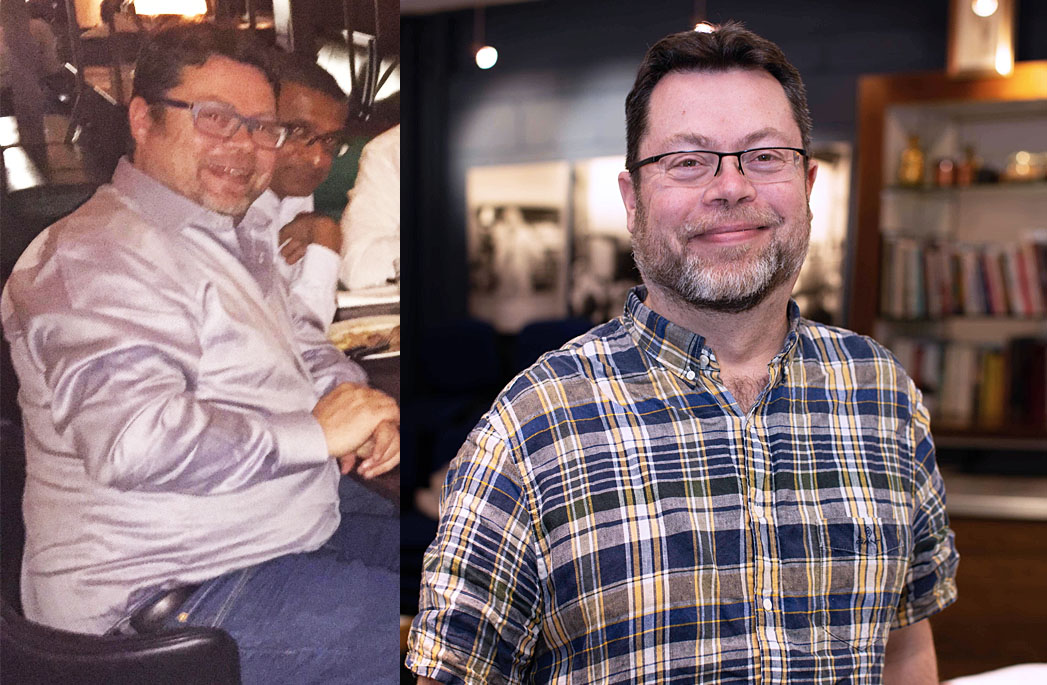 "Over the last 25 years I've tried all sorts of different things to lose weight but nothing's ever worked. In my first two months on Limbo, I've already lost over 12 kg.
That's without a diet or massive amounts of exercise. I've just learned about what food works for me and got my body to turn stored fat into energy."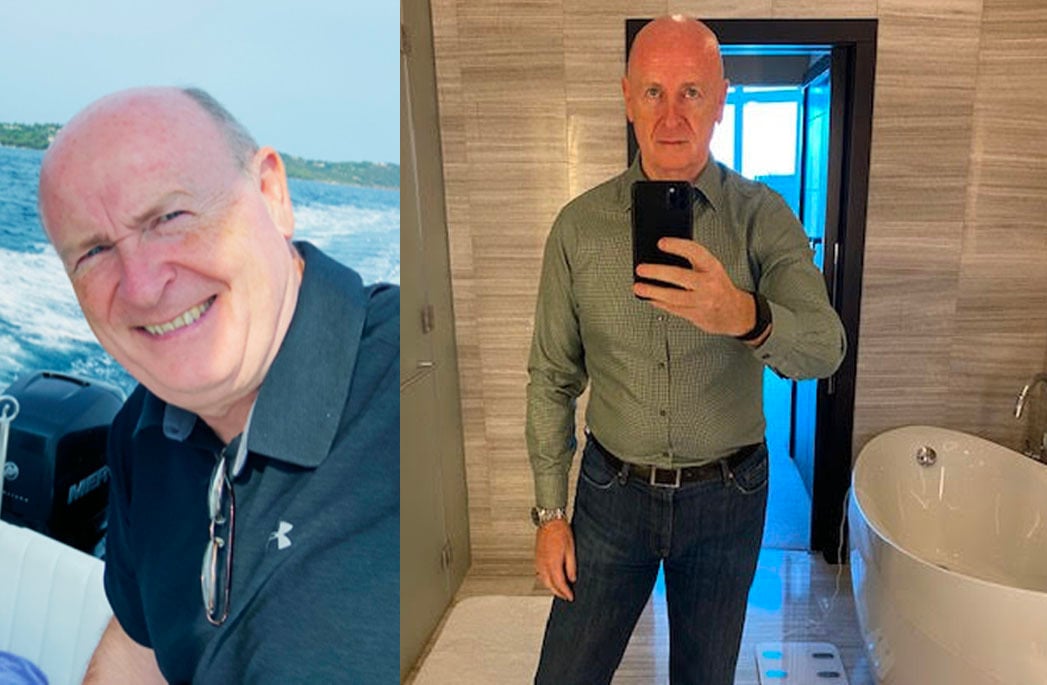 "I'm down 22kg, largely over five months. I was never hungry, I was able to eat a lot. And I didn't have to go and spend every morning or evening beating myself to death in the gym.
Limbo is an app that you fall in love with. When you open your phone, the thing that you look at is your Limbo app, because that's what it's telling you is going on in your body.
You learn, you make mistakes, you see the results minutes later, and you instinctively avoid that behaviour in the future."
Round-the-clock accountability
Smart devices connected to the cloud stop you from cheating. You'll know the consequences of eating a certain food and don't need to wait for a weekly weigh in.
Totally simple to use and follow
Limbo learns how your daily habits impact your body and gives you a live view of your energy. Then you get nudged into making better decisions to reset your habits for good.
Find out what works for you
Because Limbo is driven by your unique biodata, your path to weight loss is your own. Decide how to lose weight and let Limbo guide you into choices that actually work.
Weight loss doesn't have to be about trial and error when it's driven by your body's data.
Imagine you could have a coach on your arm 24/7 with a complete view of your body's energy system. Your coach then uses this data to map a precise course for you to burn fat and lose weight. That's Limbo.
Log your choices with your phone, watch the impact they have on your body, get advice on making better decisions.
"Limbo has given me back my energy, concentration and confidence. After a couple of years out minding a sick child, I was able to study and do well in an exam for the first time in 15 years. I got onto an MBA programme and was able to walk in confident, feeling like myself, with energy and concentration I haven't had in more than a decade!"
"I was approximately 6kg down last week (after three weeks). It's my busiest time of the year so Limbo is helping with energy levels and I finally got rid of the 3 o'clock slump I'd had all my working life! Running my own business means some very early starts and late nights – so I'm eating a bit later than I want and not getting to the gym or exercising enough, but it has really helped me."
"I must admit that when I began I was skeptical about the likelihood of success, but my success proves that Limbo works. The metrics and comments it provides were instrumental in reaching my target. What is more, I am now confident that I can maintain that weight from what I have learnt about healthy eating and exercise while being on the programme."
"I had a very dramatic result from Limbo. I dropped over 20 kilos. I wouldn't say it was ultra easy, but I was never hungry."