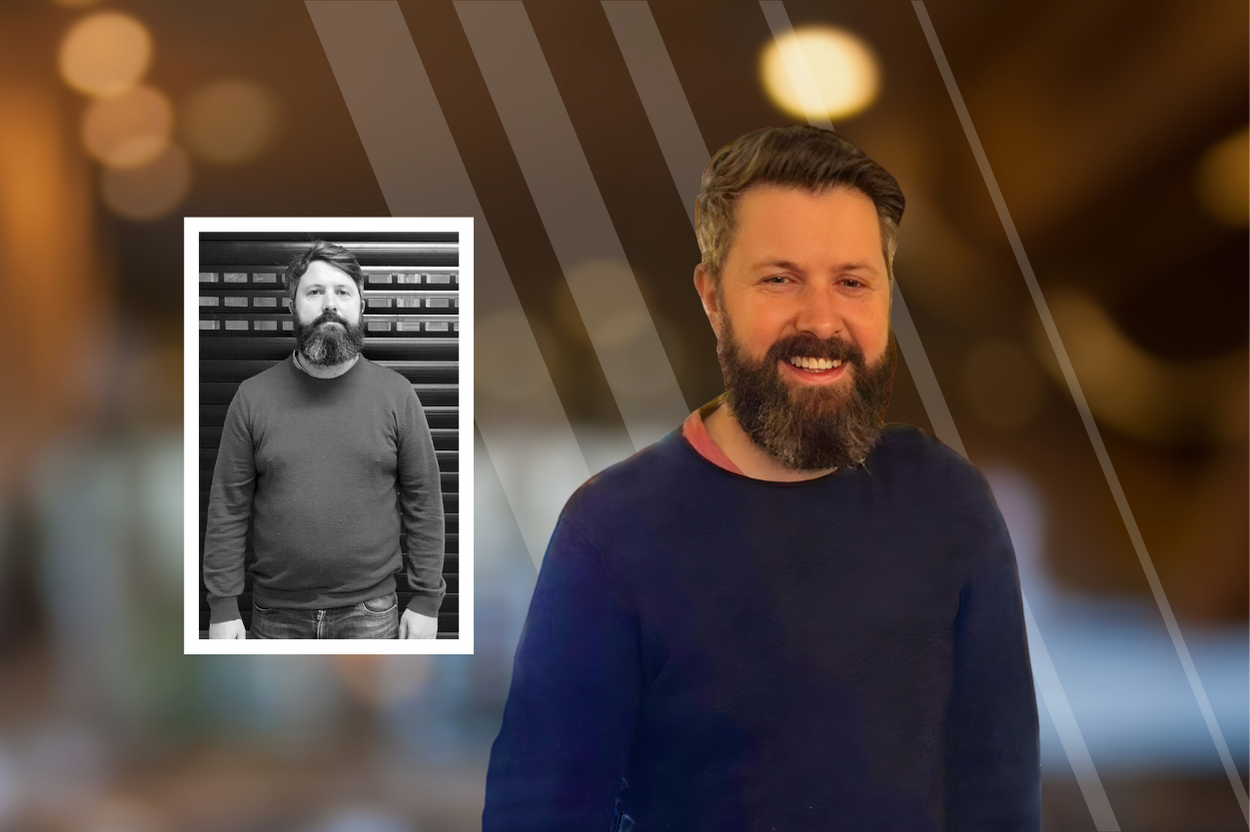 My four-year old told me I needed to lose my belly
My daughter, who was just about to start school, told me during the summer that I had to lose my belly. That's when I realised I had a dadbod. I was around 95kg (209 pounds) and wanted to be in the low 80s (170s). In three months, I lost 8kg in Limbo and started some significant lifestyle changes.
The weight gain crept up on me. I was always in pretty good health and did sports regularly. Then my children arrived. Once I started my own business, I just didn't have time for exercise. I continued to eat the way that I have always eaten but have cut out the four weekly exercise sessions. Looking back, it seems obvious, but trying to raise children and a business takes all the focus you have.
Losing weight with a busy life
My lifestyle is hectic and I travel a lot for work. I'm a whiskey maker and I am constantly talking to clients from different parts of the world. From Asia to the US; the time zones I work across are ridiculous. I'm a very contactable person - half the people in Ireland who are into whiskey have my direct mobile number! Coffee has become a late night habit as a result.
Limbo kept me accountable
The technology behind Limbo really appealed because I needed accountability. I needed something to change in my life and I felt I needed somebody on my shoulder telling me not to do things. In only a week and a half, I started noticing benefits, including losing 4kg. This was despite still doing whiskey tastings in the evenings.
Snacking has always been a big issue for me as well as meals that had too much easily-absorbed energy - both at the wrong time of the day. I started making changes to what I ate and noticed I had more energy and I was full for longer. I was figuring out for myself what works for me based on what I like and what I don't like, and then looking at the evidence in front of me before making adjustments. I broke old habits and formed new ones.
Challenges along the way
There were some challenges - a client trip to Washington DC - which was lots of evening entertaining; working from 6am to midnight every day and being offered rich meals and snacks that aren't the kind of thing that help weight loss. After 30 days in Limbo, I was down 5kg because I got back on track when I got home. I gave myself a bit of a telling off and pulled my finger out. I started to balance my home and work life more.
Now I am more mindful about food choices. Once you've seen the information on the app, it's pretty easy. You end up knowing when you pick something up what it's going to do to you. I feel super confident that I will hit my goal weight.