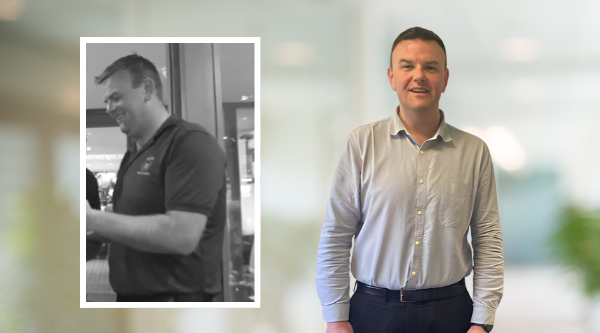 Losing weight pulled me back to health
Darren's story - a reset
Darren lost 11kg in three months with Limbo and says he has a totally different level of energy, a renewed appreciation of things and a better relationship with food.
I signed up in a crisis. I had a major cardiac event. I didn't have a heart attack, but the consultant told me that I was cruising for a bruising. I needed to pull myself back to health, get some headspace and sort out my energy levels.
The science speaks
As soon as I started on Limbo, I realised how much more focused I am when I can see the stats. I need to have the science in front of me to actually believe what is happening. I know how I am reacting to foods as I can see what's going on inside of me. I then know if it's a good choice, bad choice or in the middle of the road. This means it's so quick to get back on track. It's incredible how quickly you learn what works for you. This is coupled with the fact that I never feel hungry, which is a complete game-changer. I also never feel too full because I'm not getting to the stage when I overeat.
Little changes became habits
The changes have now become habits. I'm no longer consciously thinking about things. They just happen as I go along. I don't have to plan what I'm having for lunch or dinner, as I can make anything in the house work. This hasn't interrupted family life. For example, if my family has a takeaway and it doesn't fit for me, I'll just make sure that I have something ready beforehand so that I'm eating at the same time. Even when I'm shopping, the food choices are second nature now.
Taking walks has also been a big thing for me. I didn't know that you could feel so healthy and lose weight without putting real effort in at the gym seven days a week.
Sense of community
Joining Limbo has felt like belonging to that community. I felt like I have got a little bit of insight behind closed doors because of the data that I could see from my wearables. You're also getting emails, tips and hints. Even now, three months on, these make me feel part of something bigger and that I'm supported on my journey. For the next three to six months or more, I am definitely going to be sticking to the Limbo way of living.
I've never felt more healthy and happy by just living a normal lifestyle – and a lifestyle that feels right for me.