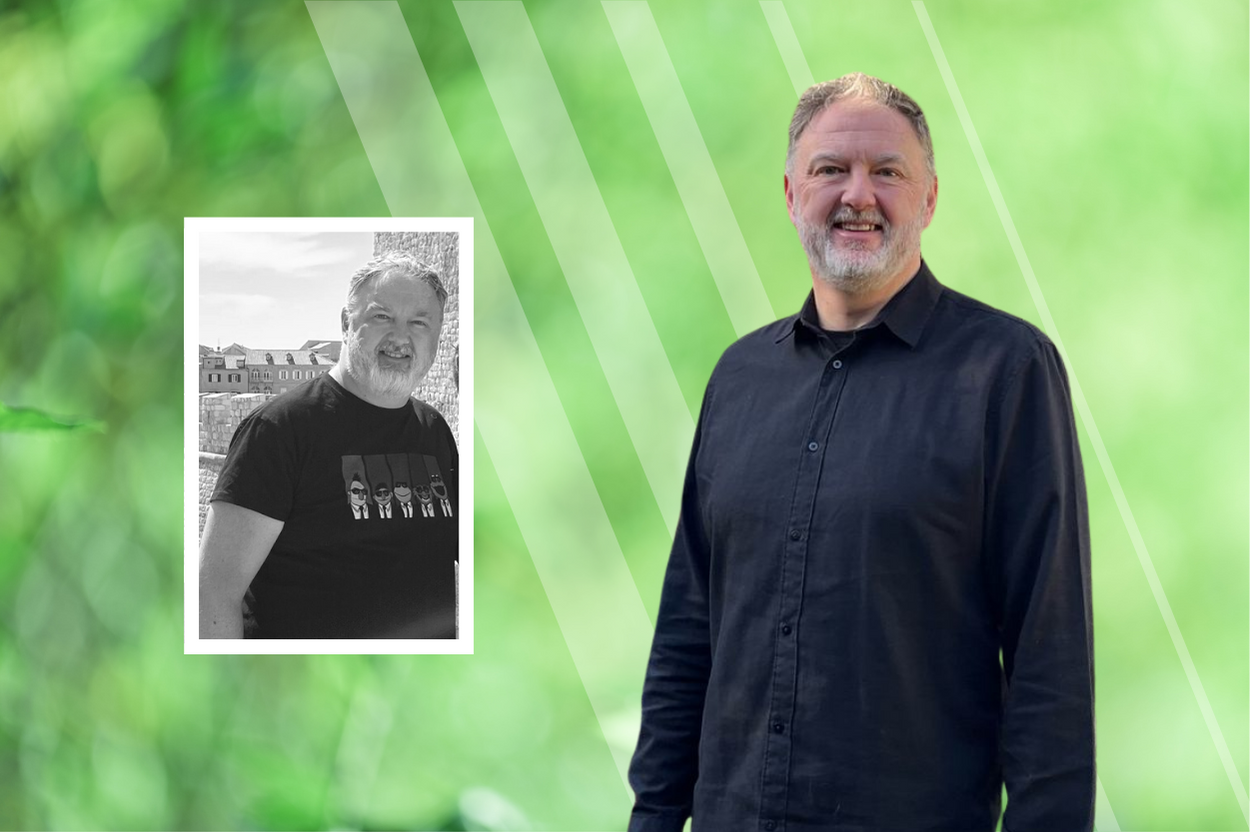 I lost my dad early – I didn't want the same for my kids
Eric's story - a reset
Eric always worried his fate would be affected by his weight. By day 45 in Limbo, he had lost 8.5kg and he's feeling like life has changed for good.
There's a history of heart disease in my family, especially my dad's side, and I lost him when I was quite young. It's something that's in the back of my mind and I'm keen to avoid. At 51 years of age, I needed to keep on top of my health and keep my weight in check.
It was the right time. I've worked remotely for the past three years and while I've loved the flexibility, I know I spend a lot of time just going from my desk to the car to ferry my children about, and then back again. This means I've put on weight but I have also noticed a drop in my energy levels.
Better habits through feedback
In my first week on Limbo, I found the insight really cool. Every now and again, there's an appropriate little nudge and a bit of feedback. Some things I was aware of but other things are quite interesting like, for example, when it's a good time to go for a walk.
It was also interesting to see which foods had a really negative impact on my blood sugar levels. It made me want to learn more. This was always about a sustainable routine for me and education is key for that.
Seeing the impact on my body
After 34 days in Limbo, my weight was steadily dropping and I had a bounce in my step. I also found it easier to focus. I had lots of surprises in terms of food combinations that made my blood sugar spike so I learnt a lot about what suits my body. Blood sugar spikes mean your body has excess energy - and that stops you losing weight. Funny things like the discovery that the whole world of granola is a minefield: every brand had a different impact on my weight loss. But I could see that visualised in the app and make more informed choices.
I like the wearable tech and the app because I can see what's happening to me. You end up waiting to see the impact of something that you have eaten and then how your body's reaction evolves. It's instant and at my fingertips. I don't need to go to the doctor, get a blood test and wait weeks.
Limbo is also not hard – it's just about improving your choices. That's pretty easy when it's giving you constant feedback and guidance.
By day 45, I had lost 8.5kg. The dog was wrecked from getting so many longer walks and I was generally feeling good about myself as well as getting lots of compliments from various different people.
A sustainable balance
I do quite a bit of the cooking at home so focussed on creating recipes that I tailor towards me but work for everyone in the family. I'm not going to be losing weight indefinitely so I also wanted to find a balance that was sustainable.
After three months, Limbo had become a game changer for me. I've picked up nuggets of information, loved the community and continually ticked off those goals and milestones along the way. I also re-evaluated my initial goal weight as I got so close to achieving it and wanted to push on through.
There's no pain to any of this. There's a bounce in my step knowing that I've achieved so much, I'm feeling better and I'm in a much better place for sure.